Anson Belts: The Best Men's Accessory EVER?
At Weik Fitness, LLC we try to bring you the best health and fitness content out there.  However, we also want to mention some really cool men's lifestyle products we find along the way as well.  I stumbled upon Anson Belts when I was watching a YouTube video from Alpha M.  And yes, I watch style videos because I'm not blessed with the GQ look (I guess you can't be born with everything).  Below is a review on the Anson Belt and why I think it's something you should consider picking up (for yourself if you're a dude, or for the man in your life).
*Note: this review is unsponsored and I purchased the product without any influence from the company.  I simply fell in love with Anson Belts and wanted to share my experience with you.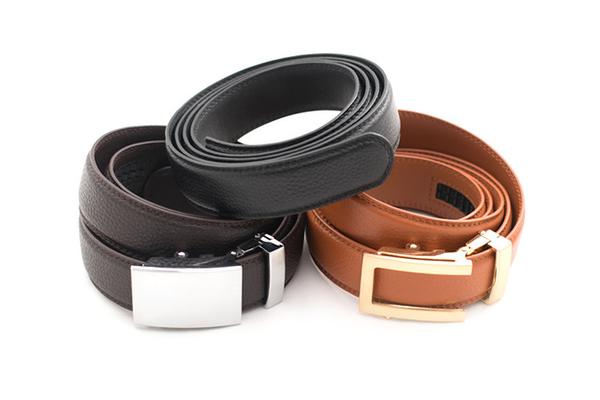 I never thought I would get so excited about a "belt" in my entire life.  The fact of the matter is, this belt is perfect for guys who always seem to be in between belt hole sizes or who become bloated after meals.
Have you ever ate a meal and when you were finished you needed to loosen your belt?  Maybe after making the adjustment you were in no man's land and the belt was just loose enough to force you to constantly be tugging at your pants to keep them up?  These Anson belts are the answer to your woes.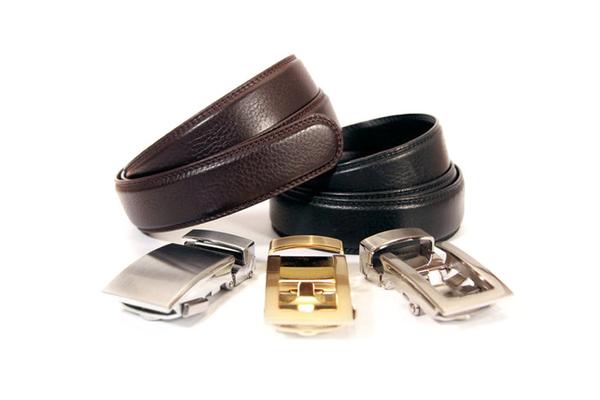 Anson belts have micro adjustments that allow very small adjustments to be made versus the standard belt holes.  There is a track system on the inside of the belt that fits into the system found on the belt buckle.  Then in order to make adjustments or take your belt off, there's a small lever on the bottom of the buckle that you can push.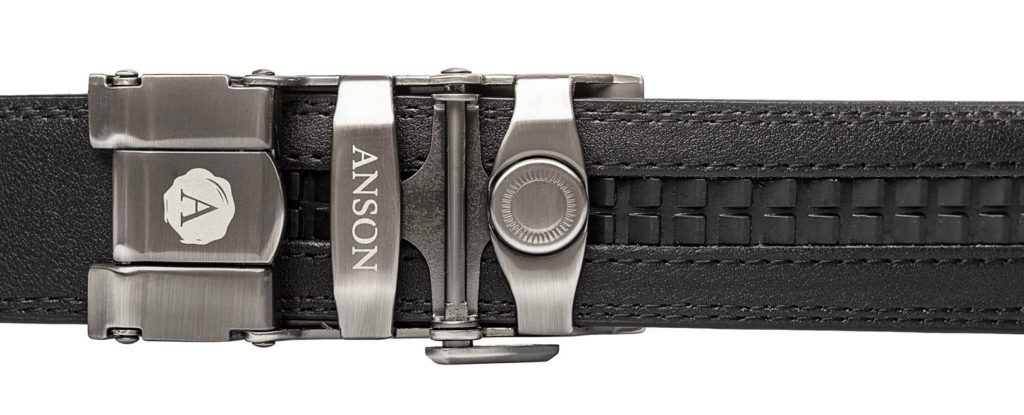 Honestly, Anson belts are one of the coolest things I've seen in a long time.  It solves a problem and I admire how they took a commonly found problem and solved it by creating their own business.  That's entrepreneurship right there!
So, how much are the Anson belts?  Somebody people might be turned off by the price, but it's honestly a great price on my opinion for what you're getting.  You can build your own belt/buckle combo for around $50.  The best deal, however, in my opinion is their gift box set.  This allows you to either purchase three Anson belts and two buckles or two Anson belts with three buckles for only $99.95 (now consider that against the build your own combo and see the savings).  You also get free shipping as well on your order.  If that isn't enough, they also give you a lifetime warranty on their product as well (check their website for details).  You can either get all of the same size Anson belts (1.25 or 1.50) or you can mix and match the sizes — your choice. You can do the same with the belt buckles as well.  Just be sure to get the same size belt/buckle combo so they work together.  In terms of variety, they have leather, canvas, and croc design leather belts as well as many different designs for buckle styles as well as various finishes of each.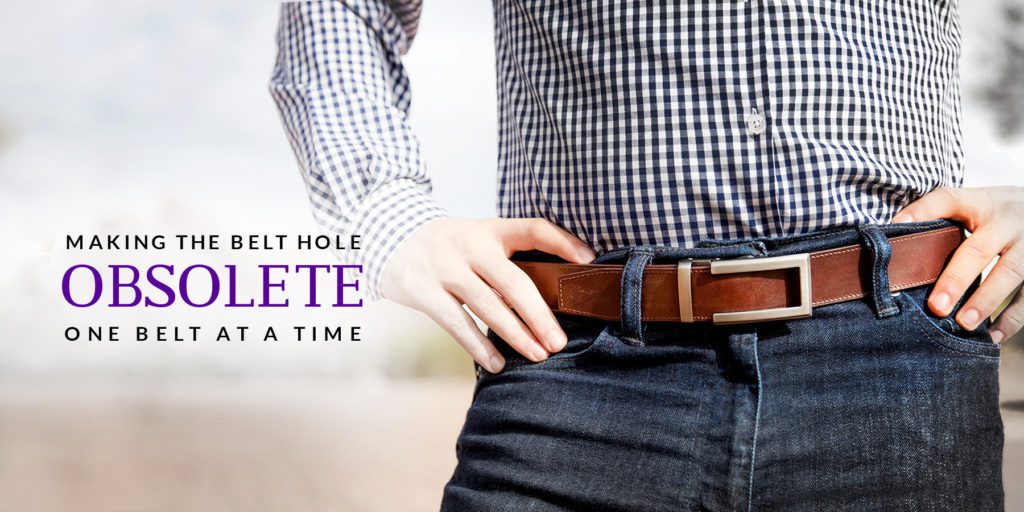 You obviously don't need to get the gift box set if you don't want, I just feel it's the best value. If you feel these Anson belts are something you're interested in buying, please head over to their website.  Again, I am not affiliated with Anson in any way, I just felt like sharing these belts with you.  Coming from a guy with no style points to his name, I could use every little bit of "cool" factor that I can get in the fashion department.
Want to know how these belts could help you stick to your exercise and nutrition plan?  Check out this article.
*images on this blog post were taken from the Anson website.