---
content writing
As a freelance fitness writer in the industry, Weik Fitness, LLC has been published all over the world with 1M+ views of their content and currently works with Fortune 500 and Fortune 1,000 brands.  With 15+ years of experience in health, fitness, and supplementation (sports nutrition), you can be sure to get the best content to fit your needs no matter the platform.  With engaging, unique, and original content, you will be able to drive more traffic to your business and in turn, grow your sales.  We work with top brands and manufacturers in the supplement industry to meet their content needs as well as health and fitness websites across the globe.
Our freelance fitness writing areas of specialization are:     
blogs
business newsletters
ebooks
email blasts
ghostwriting
guest posts
print media
social media
websites
Contact us for our rate card!
---
copywriting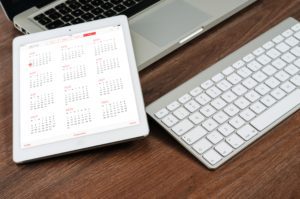 Every brand has a story to tell.  Even the large Fortune 500 brands we work with.  If you're a fitness or supplement company trying to take your business and products to the next level, we can help you find your voice.  What you could be missing is engaging copy that fits your market and channel.  You're not alone.  Several others have been in the same position -- and then they asked for help.  Weik Fitness, LLC has worked with many top supplement brands in the industry to help them create unique copy that engages their audience and consumers.
Our copy creates excitement and helps pull product off shelf and off websites.  Costs involved with great placement in retail or on websites is at a premium, don't allow your copy to disengage your target audience, leaving you spending money with no return.  Pull them in with the help of Weik Fitness, LLC.  We've done it for other big brands, and we can do it for you.
What projects can we be of service?
email blasts (abandoned cart, informative, new launches, post purchase, retention, sales, etc.)
newsletters
product copy
sell sheets
website copy (contact us, FAQ, homepage, products, services, etc.)
Contact us for our rate card!