S'mores Protein Bread Recipe
Who doesn't like consuming a food that seems like a treat but is actually pretty macro friendly?  Jamie Free from Two-Seven Health & Wellness has an amazing s'mores protein bread that I wanted to share with you all.  Check it out!  The below protein powder is the exact one used for this recipe but can be substituted with your favorite protein powder (just be aware that this could change the macros if the profiles aren't identical).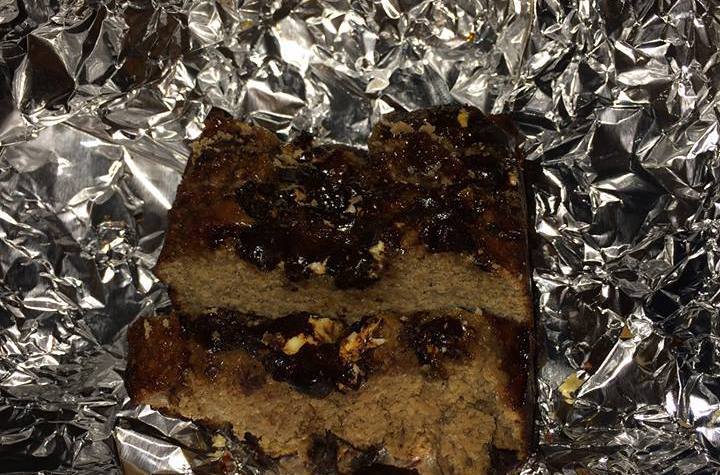 Ingredients:
1 cup Almond Flour
1/2 cup Oats
3 Scoops Max Lean Protein Vanilla (1.5 servings)
2 Scoops Max Triple Whey Choc (2 servings)
6 tbsp. Carob Chips (6 servings)
1/2 cup Marshmallows (2 servings)
2 tsp Honey
2 tsp Baking Soda
2 tsp Vanilla Extract
4 Whole Eggs
1/2 cup Water
1)  In a large mixing bowl, put almond flour, Oats (blended), both protein powders, 2 tsp baking soda, together.
2)  Mix in the eggs, and water to make a batter of sorts.  Add the baking soda, honey, and vanilla extract here
3)  Sprinkle in the carob chips and the marshmallows.  Pour this mixture into a loaf pan.
* you will notice that the marshmallows come to the top.  That's good.  Don't stress it.
4)  Bake on 325 degrees for 25 – 30 min.  For added flair, if you have a torch, torch the marshmallow top.  I of course have a torch!
Makes 8 slices
Macros per slice:
302 Calories
23g Carbohydrates
3g Fiber
21g Protein
15.5g Fat
You can reach Jamie and Two-Seven Health & Wellness by clicking here.