Protein Brownie Overnight Oatmeal Recipe
Are you bored with your bland morning breakfast routine? Not any more! This overnight oatmeal recipe is amazing! Simply prep it, throw it in the fridge, and wake up the next day like it's Christmas morning. This is a definite MUST try! You will not be disappointed!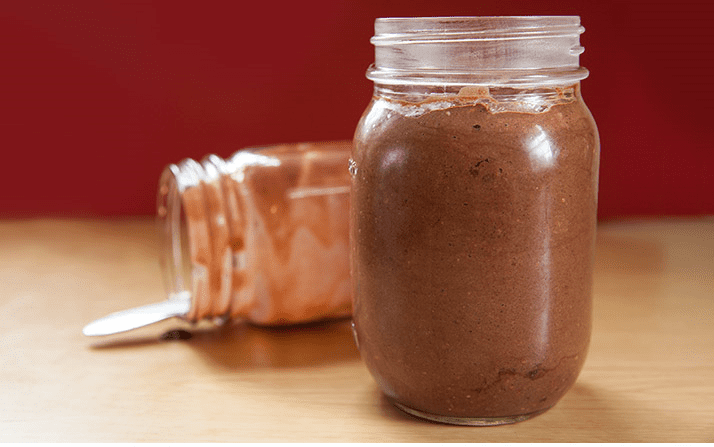 Serving Size: 1 bowl
Total Time: 5-10 minutes
Ingredients:
1/2 cup Unsweetened almond milk (or low fat milk of choice)
1/4 cup Plain low fat Greek yogurt (or mashed banana, or pumpkin)
1 tbsp Unsweetened cocoa powder (or more, to taste)
1/8 tsp Sea Salt
2 packets Stevia or Splenda
1/2 cup Old fashioned rolled oats
Directions:
In a small bowl, mix all of the ingredients together
Divide between two bowls, mugs, or mason jars
Cover and refrigerate overnight so that the oats soften and absorb the liquid
Top with chopped nuts or topping of choice! Enjoy cold or microwave for 30-60 seconds to enjoy warm!
Nutrition Facts:
Calories:Â 283
Fat:Â 7g
Carbohydrates:Â 36.5g
Protein:Â 23g
*Note: You can substitute any protein powder you want above. Vanilla is the preferred flavor, but you can be creative. Also, you can use whatever brand you choose, for the sake of this recipe, the MET-Rx Ultramyosyn Whey was used. If you decide to use a different protein powder, please be aware that the macros listed in the nutrition facts above will change depending on the macros in the protein powder you choose to use.
If you like what you see in this blog post showcasing this protein brownie overnight oatmeal recipe, please let me know by liking our Facebook business page below as well as signing up for our newsletter so you'll never miss protein-filled recipes like this or other great content to help you reach your goals.