Peloton Bikes: Are THEY the Future of Cardio?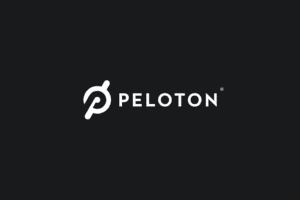 *I want to start off by saying I have no affiliation with Peloton and I was not paid to make this article.  I simply thought this was an extremely cool piece of cardio equipment that I wanted to share with you.
What is Peloton?
The Peloton allows you to take live and on-demand group fitness classes from your home.
Peloton is revolutionizing the fitness industry through technology by enabling you to get the best workout anytime, anywhere. Peloton is an immersive, social and motivating fitness experience: Our bike allows riders to take live and on-demand group fitness classes led by our elite NYC instructors from their comfort and convenience of their own homes.
The Bike:
The Peloton bike offers the very best of fitness and tech, connecting riders to world-class workouts led by elite NYC instructors whenever, wherever. With instant access to classes, performance tracking metrics and a motivating real-time leaderboard, Peloton is changing the way people get fit through a comprehensive and socially connected-experience.
The Story:
We understand that people want to want to workout– but there are a lot of obstacles that stand in the way. John Foley, founder and CEO, experienced this catch-22 firsthand when he and his wife Jill could no longer manage to fit studio classes into their busy schedules with two kids at home. Thus, the idea was born: Bring studio-style, group fitness classes home, so you can access the motivation, power, and intensity of these classes anytime, anywhere.
How?
Peloton By the Numbers
Founded in 2012
There are over 185,000 global members including iOS app & studio users
Over 3 million workouts have been completed by members to date.
Over 4,000 on-demand workouts in the library; up to 12 rides streamed live daily
We will have 20 retail showrooms opened by the end of 2016.
Pricing
Bike: $1995
Subscription: $39/month for unlimited live and on-demand classes for you and your household
iOS app:
$12.99/month membership that gives you unlimited access to live and on-demand classes