The mission of Weik Fitness, LLC has always been to help improve lives through health and fitness.  Help us share that vision by purchasing one of our fitness apparel items.  When someone asks you about your item, you can tell them with pride that you are supporting the health and fitness movement that Weik Fitness, LLC is promoting and that you too want to make a difference by taking the necessary steps to live a healthier lifestyle not only in your life, both also for those around you.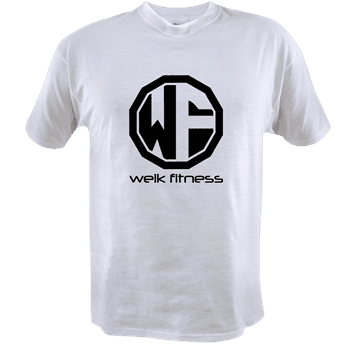 The storefront link above as well as clicking on the t-shirt has everything from men's shirts, women's shirts, kids/baby shirts, shirts for your dog, as well as water bottles and coffee mugs.  Not all items are shown here on our website, so please be sure to click the link to view all styles available in the storefront.  By showing your support of our business and brand, you are also helping get the word out about our mission to help change lives through health and fitness.
THANK YOU so much for supporting Weik Fitness, LLC!  We hope you enjoy our branded fitness apparel!